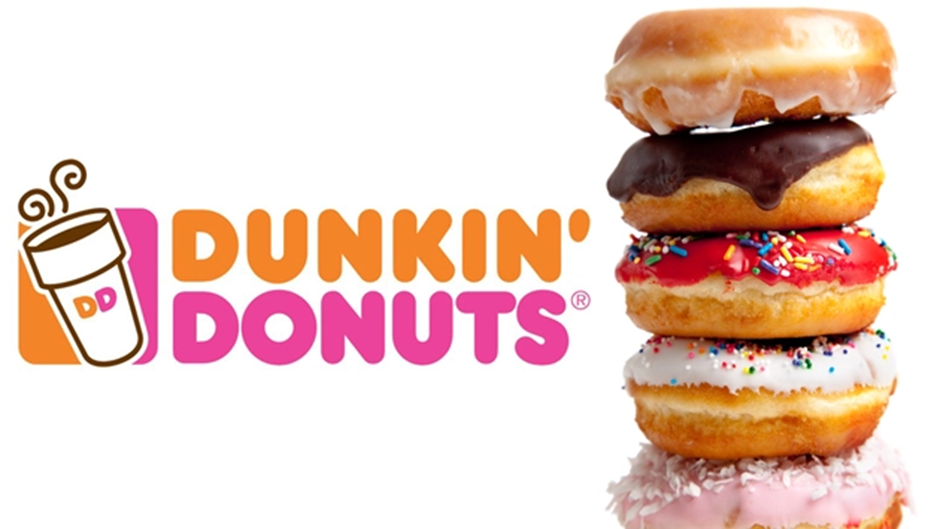 Donuts are loved by all, regardless of age and gender. People from different parts of the world are obsessed with donuts. In fact, since the early 19th century, people have been having a love affair with a vast collection of donuts.
Whether you want to have breakfast on the go, socialize and catch up on the world's latest news, or fulfill your cravings, donuts are great to do it all with.
Many people believe that if you want to start your day in a good way, you should grab a donut. It will keep your stomach full for quite a long time and make you happy enough to start your day with a wide smile.
Who says humans are the most complicated creatures? If you think so, give your favorite human a donut to see their heart melt instantly.
Considering people's obsession with donuts, many new cafes or restaurants have started including donuts in their menus. However, the one place that serves the best donuts is Dunkin Donuts.
Dunkin Donuts has been serving delicious coffees and donuts for quite a few decades.
Even though Dunkin Donuts has the best donuts, one more thing makes them immensely popular among people – it has plenty of offerings for calorie and fat-conscious people.
Whether you want a low-calorie, low-sodium, low-carb, vegan, or diabetic-friendly donut, you will find plenty of options at Dunkin Donuts.
Therefore, it is safe to assume that Dunkin Donuts is for everyone. However,  when it comes to Dunkin Donuts catering to every preference, there is one thing Muslims often wonder about – Are Dunkin Donuts safe to eat for Muslims?
Are they Halal?
Check out to find an answer!
Is Dunkin Donuts a Halal Food Chain?
Dunking Donuts being a halal food chain, is often highly debated on the Internet, with no clear answer to solve this mystery. Dunkin Donuts is undoubtedly famous for its donuts.
However, it does not mean that they only sell donuts.
Instead, their menu includes plenty of foods, including egg bowls, sandwiches, wraps, muffins, and drinks.
Therefore, there might be sandwiches, bagels, or wraps with pork meat. However, it also greatly depends on the country where the food chain is functional.
If you are heading out to Dunkin Donuts in America, you might find ham sandwiches or wraps. However, their menu will be entirely halal if you visit a Dunkin Donuts in any Muslim country.
Are Donuts From Dunkin Donuts Safe to Eat For Muslims?
Now, if you are a Muslim living in America or other European countries, you might be wondering whether donuts from Dunkin Donuts are halal or not.
As donuts are more on the dough side and less on the meat side, it is safe for you as a Muslim to eat donuts from any Dunkin Donuts branch in America or other European countries.
You will find various donuts to fulfill your cravings and appetite at Dunkin Donuts without blowing your budget.
Dunkin Donuts in America or other European countries ( except Singapore) are not Halal Certified, but you still can enjoy their donuts as no animal products are used to make baked goods in Dunkin Donuts.
Moreover, according to many Halal Research Council reports, Muslims should avoid the consumption of glazed donuts as they might contain alcohol.
Therefore, if you are a Muslim and have been craving a donut, you can enjoy powdered or iced varieties at Dunkin Donuts.
6 Best Donuts for Muslims at Dunkin Donuts
Dunkin Donuts is undoubtedly home to some delicious and visually appealing donuts you cannot find anywhere else.
While at least 22 classic flavors are available all year round, they also have several seasonal varieties.
If you are trying a donut from Dunkin Donuts for the first time and are unsure which flavor to try, you don't have to worry anymore.
We have compiled a comprehensive list of the best donuts at Dunkin Donuts for you that will be Halal (most probably) and great tasting too:
Powdered Sugar Donut
The powdered sugar is a classic donut at Dunkin Donuts that everyone should try at least once in their lifetime.
The delicious donut just looks like a little snowball but tastes divine. It has the perfect amount of sweetness. Not too rich to give you a stomach ache, but rich enough to satisfy the most powerful sweet tooth.
However, the sugary coating may make your mouth a little bit dry. Therefore, the best decision would be to enjoy a powdered sugar donut alongside a hot drink.
The best time to have powdered sugar donuts is when the weather is extremely cold. A powdered sugar donut will make you enjoy your winter festivities more!
For Muslims, the powdered sugar donut is not only safe to eat but also as delicious as other varieties they cannot eat.
It might make your fingers quite messy, but it will be worth it. What are you waiting for? Head to your nearest Dunkin Donuts branch and grab a powdered sugar donut!
Vanilla Frosted Donut with Sprinkles
Do you prefer vanilla over chocolate frosting? Well, the frosted vanilla donut is a perfect choice for you.
The soft and fluffy donut has a perfect amount of vanilla frosting at the top. To make it even more delicious, it comes with a generous amount of colorful sprinkles to make the child inside you happy and excited to take the first bite.
Many people often prefer other flavors over frosted vanilla donuts. However, when they give it a try, it gets a permanent spot in their donut box.
With its colorful appearance and rich flavors, it can be a great donut to surprise your loved ones on their birthdays.
Moreover, if you want to have the best experience eating a frosted vanilla donut, pair it with Dunkin Donuts' hot chocolate. You can thank us later!
Boston Kreme
Are you a huge fan of filled donuts? Well, in that case, Boston Kreme from Dunkin Donuts will not disappoint you at all.
Many people have been raving about it on the Internet. According to Dunkin Donuts' workers, Boston Kreme is one of their best-selling donuts. The creamy custard and chocolate frosting make the donut taste so heavenly good that you can have 2 to 3 donuts in one go.
Your stomach may say no, but your heart will definitely want more! Not sure what is the hype around Boston Kreme all about? Order Dunkin Donuts' Boston Kreme and see it for yourself!
Marble Frosted Donut
Is it difficult for you to decide between frosted vanilla and chocolate donuts? Get the frosted marble donut instead. It is a perfect mixture of chocolate and vanilla frosting, swirled together to create a beautiful marbled pattern.
However, taste-wise, it is pretty much the same as the other frosted donuts. The rich mixture of chocolate and vanilla and the Instagram-worthy donut design has kept many donut lovers hooked to this one.
Are you wondering what to pair the frosted marble donut with? Considering its rich frosting, you should pair the frosted marble donut with something on the lighter side, such as Dunkin Donuts' hot tea or refresher.
Blue Berry Cake
Another donut that has kept many people hooked to its unique flavor is none other than the blueberry cake donut. The real blueberry flavor with an extra sweetness takes this donut to the next level.
If you want to enjoy the blueberry cake donut at its best, you should try it in autumn, as it is when Dunkin Donuts' Apple-cranberry refresher is available. A perfect drink that will go well with this sugary treat!
Coconut Donut
Are you quite fond of coconuts? Well, in that case, you must give Dunkin Donuts' coconut donut a try. The coconut donut has a unique flavor and texture. The sweet, tropical flavor perfectly goes with a cakey donut base. Also, it will add a perfect amount of crunch to your donut.
Overall, it is a nice donut for breakfast or an evening snack. Even if you don't like coconut, you must give this one a try. You might go nuts over a coconut donut! Also, it will be a great choice if you want to break your typical Dunkin Donut routine.
Conclusion:
Donuts are sweet, crumbly, rich in flavors, and delicious. Therefore, it is no surprise why people cannot resist having them daily or weekly. Whether buying a huge box to surprise your loved ones or picking up a perfect snack for movie night, Dunkin Donuts is the perfect place to visit to fulfill your cravings in the best possible way.
The best thing about Dunkin Donuts is that it caters to all preferences – low-calorie, low-sodium, vegan, gluten-free, and much more. Therefore, donuts from Dunkin Donuts can be enjoyed by everyone regardless of age, gender and religion. If you are a Muslim, you will find a huge variety of donuts that meets your Halal criteria.
All the options listed above are safe for Muslima to eat. However, if you still have doubts, you must take help from Dunkin Donut workers or drop a message at Dunkin Donuts'official accounts as they can guide you the best.